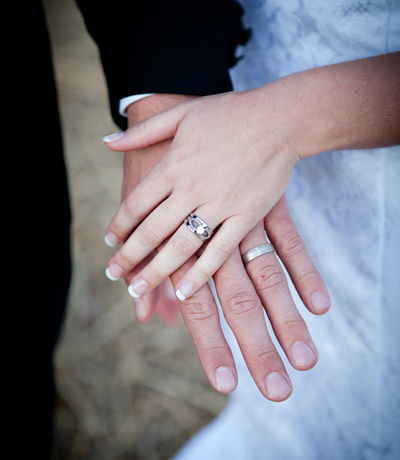 Wedding Ceremonies (continued)
Congratulations on your engagement. You are about to make one of life's most important commitments. Marriage is meant to last for a lifetime and should not be entered into lightly. Understanding, love, sharing and caring are important factors in making your relationship a rewarding and lasting journey. I would love to help you make your dreams a reality.
The first step is to contact me to check my availability. If I am available to conduct your wedding, we will then set up our first appointment to meet and discuss your wedding day plans and expectations. If you are happy to go ahead, we will then proceed to fill out the Notice of Intended Marriage Form. I will then collect a $100 deposit to hold the date for you.

I will supply you both with some wedding samples. Within 3 weeks, I will work on a draft ceremony and forward to you. From there, you can add in parts from the samples provided or take away parts of it, remembering to add in reader's names, poems/readings etc. Between the three of us, we should have a drafted ceremony within 6 weeks of our first meeting.

A rehearsal would then take place, usually at the venue a week before the wedding to ensure that you are both happy with the final ceremony, names are correct and you are both comfortable with the set up at the venue. Signing of more legal documents will be required. The final payment would also be collected at this stage. Then it's time for the countdown!