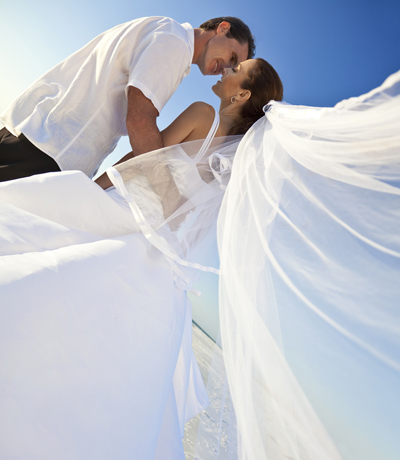 Questions and Answers
Q. Where do we begin?
A. After booking your venue, you should then book your celebrant.
Q. How much notice is required to be able to marry?
A. By law, a couple needs to give at least 1 month notice and no more than 18 months' notice. To do this, a Notice of Intented Marriage Form (NOIM) needs to be completed and lodged with your chosen celebrant.

Q. What type of documents would I require for the paperwork?
A. If you were born in Australia, you will need to present your original birth certificates. If you have lost, misplaced or never had an original birth certificate, you can contact the Registry Office of your state of birth to obtain a new one. A statutory declaration is NOT acceptable.
If born overseas, your overseas passport or birth certificate is required. If these documents are not written in English, you will need a certified translation of these documents.
If you are widowed, you will need the death certificate which can be obtained from the State Registry where the death was registered.